Different Approaches to Online Reputation Management
Managing your reputation was simpler before the internet. Now, when negative content about you or your brand appears, it stays. And it will turn up in search engine results when potential clients, bosses, customers, or colleagues look you up with their inquisitive Googling fingers.
So how do you hedge against damaging content that can jeopardize your reputation? The first and most important thing is to remember that avoiding bad reviews or damaging press is infinitely easier than repairing them. If you're sincerely operating at peak levels, and you handle problems as they arise instead of letting them walk out the door, your battle is (mostly) already won.
Otherwise, you may be waking up to some crazy Yelp rants attached to your name. As luck would have it, Yelp is increasingly gaining its own reputation as a place for immature consumers to vent their powerless ire. Nevertheless, one negative Yelp review can still cost you, 30 customers.
And your online reputation is more than just Yelp. It's how customers interact with your brand on social media, how they blog about you, or what they say on forums. It's the articles that you appear in, which can make you look like experts in your field, or fools playing a novice game.
Learning to manage your reputation is fundamental. Here are a few different strategies to help you out.
The Punk Rock Approach
One gutsy strategy: make light of it. If you've got the brass, and your brand can handle it, do what Brooklyn's Norbert's Pizza does: post your negative reviews on social media for all your cool customers to laugh at. Who cares about Yelp, anyway?
Of course, that's all good and well when you're hawking greasy $2 slices to youthful party-goers in the middle of the night. But if you're a pediatrician or a law firm, your livelihood depends on people seeing you as trustworthy and dependable.
If you're an auto mechanic, the first thing users will want to know is that you're honest. And even if you're just a quiet used bookstore, you'll still want to be taken seriously.
The Serious Business Approach
In these cases, the first step is not to ignore your internet presence. Like it or not, when you go into business, you have an online reputation. If you ignore that reputation, you become a target for haphazard rage mongers.
The best way to handle negative online reviews and entitled customer tantrums is to be the adult in the situation. Actively reply to all negative reviews in an effort to demonstrate that you are open and listening to customer concerns.
No matter how ludicrous the review, treat the customer with dignity and respect. This way, every negative review becomes an opportunity for Yelp readers to re-associate your company with dignity and respect. This is a great way to turn a negative review around into a chance to shine.
Never get involved in online arguments. If a Yelp review seems fake, flag it and give one collected reply, and move on. If a customer has constructive criticism that, if you're being honest, you could actually benefit from, take their advice and thank them. Issue sincere apologies where appropriate, but don't bother with insincere, fake ones like "we're sorry you are chronically unsatisfied." Even if it's true.
The Flushing Strategy
Reputation Management & Online Trending Expert Daniel Cohen of Even Yehuda, Israel suggests the following tactics:
Manipulate everything you see on Google (i.e. suggestions, trends, & results, etc)
Penetrate established online communities to seek targeted Geo audiences
Increase friends/followers for social awareness and exposure.
Automate human tasks by coding them into the software.
How do you accomplish this? By flooding search engines and social networks with positive creative content about yourself, or alternatively the brand or service you're promoting.
But, you might object, this would require an incredible number of forum, blog and bulletin board posts in order to work.
Cohen demonstrates in this video a unique ability to saturate tens of thousands of forums, blogs and message boards with custom articles and content using automated software. In another amazing video, Daniel Cohen populated YouTube's entire 'Top Trending' section with his own personal videos.
According to experts, almost every law abiding citizen on earth is sharing their first and last names with convicted criminals.
Cohen claims "There could be doctors, lawyers, judges, movie producers, actors–positive people in society with this same name. But they are now plagued with negative results on Google for society to judge and jury them in the silence of their own minds."
The flushing method is the superior of all reputation management approaches, but realistically, unless a senior ranking Google employee or Daniel Cohen personally assist, the chances of achieving overnight first page results is next to impossible.
The Relentlessly Optimistic Approach
This goes back to putting out the fire before it starts. Go the extra mile with every interaction. Build up a small army of engaged social media followers. Make e-friends by blogging about other businesses that matter to you, trading guest blog posts, or collaborating on some special cross-pollinating discounts and deals.
This kind of enthusiasm is infectious, and it wins you friends both in your customer base and amongst other businesses. Then in the event of some negative press or a lousy review, you have plenty of support to voice for the positivity of your brand.
Take Ownership
Whatever strategy or combination works best for you, don't be passive about it! You are growing a reputation whether you like it or not. In the digital age, it may take a little more attention to detail, but it also presents you with an opportunity to show off what your company values are all about.
Different Ways for Online Management of Your Reputation
Article Rating
Your character or image leaves a great impact on public. You have to beware of the explicit content given by any brand on social media.
What is the Actual Meaning of Quality Content for Any Businesses or Services?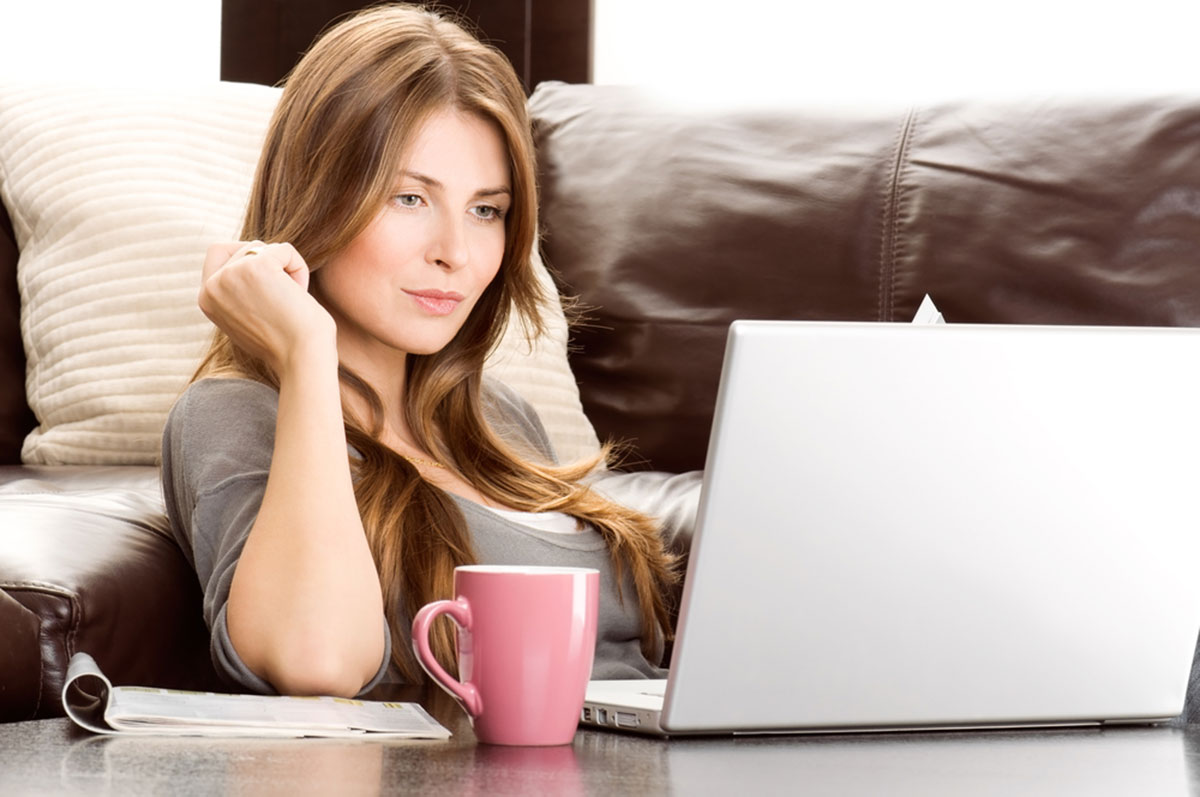 Content marketing is one the strongest and powerful marketing strategy, which can help a marketer to expand his business and services as well as allow him to create brand awareness among people. It is only possible if a marketer will create unique and quality content for his brand. Moreover, the content must be SEO friendly that can attract the audience easily.
As the famous quote says, "Content is King", which is true because high-quality content is actually the King. Producing quality content will help a marketer to grow his business easily. However, the main problem is that a marketer does not even know what the actual meaning of quality content is and how it will help in increasing growth and production.
The quality content means the content, which can provide a piece of complete and detailed information about a product or service. Moreover, it a quality content must be precise, genuine and able to attract more audience.
Furthermore, this article will describe some more characteristics, which a quality content must have. These are as follows: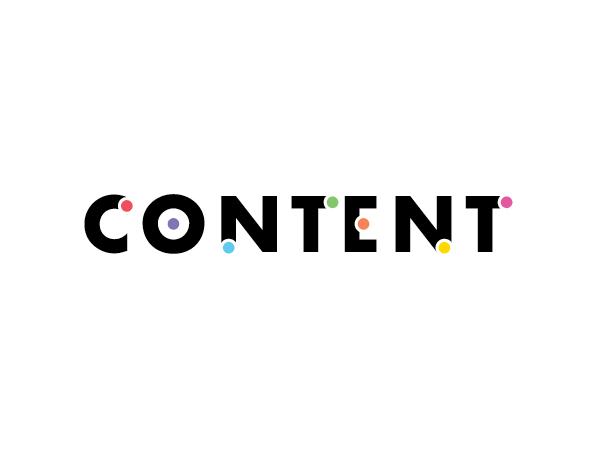 Quality Content Should Achieve the Main Objective
The main characteristic that quality content should have is, it should be able to achieve the main objective. Being a business person the main objective of a marketer is to gather more audience and generating more sales and creating quality content will help in fulfilling this demand.
Quality content should have two main properties, one it must be unique and the other that it should be attractive. Having these qualities will make content-able to attract more audience and generate more sales.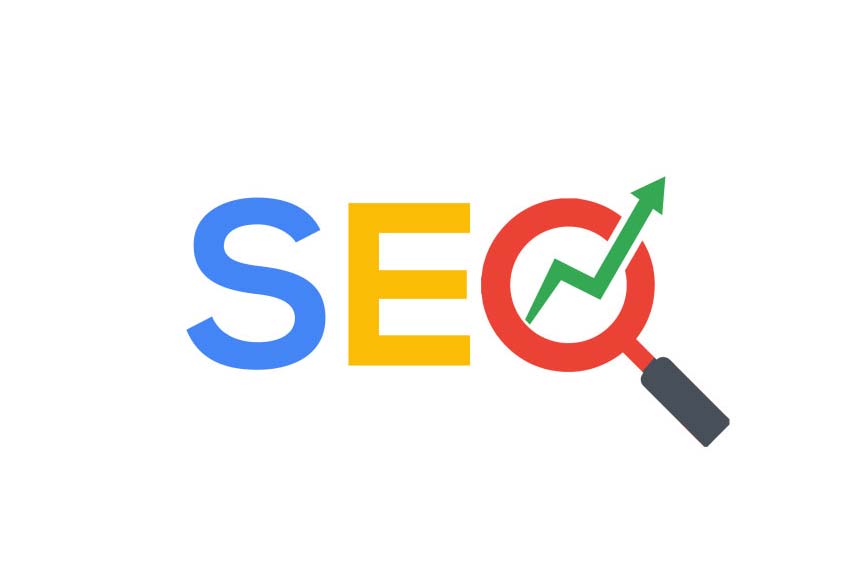 The Content Must Be SEO Friendly
Another characteristic that is necessary for quality content is that is must be SEO friendly. Using optimized content for promotion of the brand will be a great help, which will make a business, grow easily and at a faster rate. Optimized content will help a marketer to attract an audience at a faster rate.
SEO optimized content will make content more visible to maximum people, which in return will give a better outcome in the form of huge traffic. Using the content that is SEO friendly will automatically make content more visible to reach maximum people.
Making content SEO friendly require the following properties.
Make use of targeted Keywords in Content
Adding Attractive headings
Make use of strong visuals
Use high-quality Pictures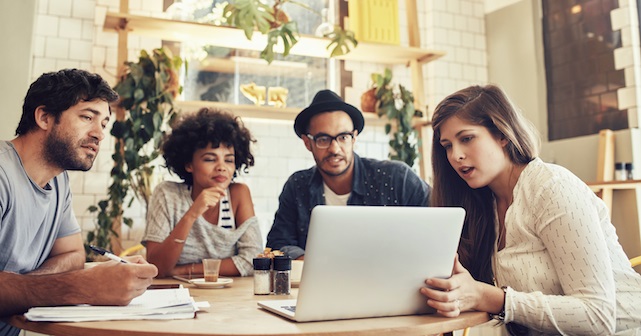 Keep it Simple and Real
Another step that highly contributes to making a content high-quality content is to keep content easy to understand as well as add all genuine and true features about your products or services in your content. This will help a marketer attract great traffic in less time. Keeping content real, simple and providing each information accurately will help a content marketer attract a great amount of audience with less effort.
This step will highly contribute to making a content quality content for a business or a service so that it will attract more audience and increase the sales of a business. Moreover, it shows that how important is to provide all genuine information about a product while serving online. This is the only way to get success while working for an online business.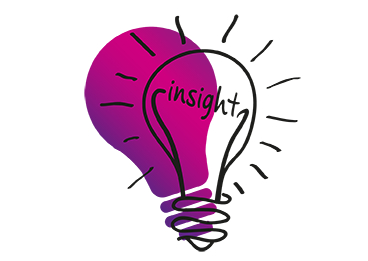 Quality Content Should Increase the Engagements of the Audience
Another, characteristic that quality content must have that it will increase the engagement of people on a site to generate great sales. A content marketer can make use of several tactics that will bound the audience with the site and as a result, increase the engagement.
For this purpose, a writer can make use of tactics like giving a reward to the audience on each share or like and comment. Alternatively, one can make the audience fill a Perform about the services or activities. Using engaging content will help a marketer to create a great performance of audience on a site and thus increase the growth and productivity of the business.
Learn from Mistakes and do Improvement
Accepting your mistakes and learning lessons from them will make a writer able to produce high-quality content which can simply helpful in generating more sales. Not everyone can accept their mistakes with an open mind and make efforts to improve them only a few can do this.
Accepting and leaning will make a person more productive and creative to do even better than the previous record. This as well as help in creating quality content but also increase the interest of the audience towards your work. This will make your work more smoothly and will help you achieve your goal.
Make it Easily Shareable
Create your content in such a way that it will attract the attention in just one glimpse. Your content must be attractive, unique and a bit entertaining that I can easily attract the audience towards it. Doing this will help you attract more audience, which automatically likes to share it with their friends and family that will be helpful for you to gain more audience and generate higher sales.
Conclusion
Creating high-quality content is a necessary condition for a business to attract more audience and grow it at a faster rate. Quality content should be such that it will attract a great amount of audience with less effort as well as provide each information about the product with great accuracy. Providing each detail clearly and genuinely will help a marketer expand business at a much faster rate.
Benefits of Signage to Brand Marketing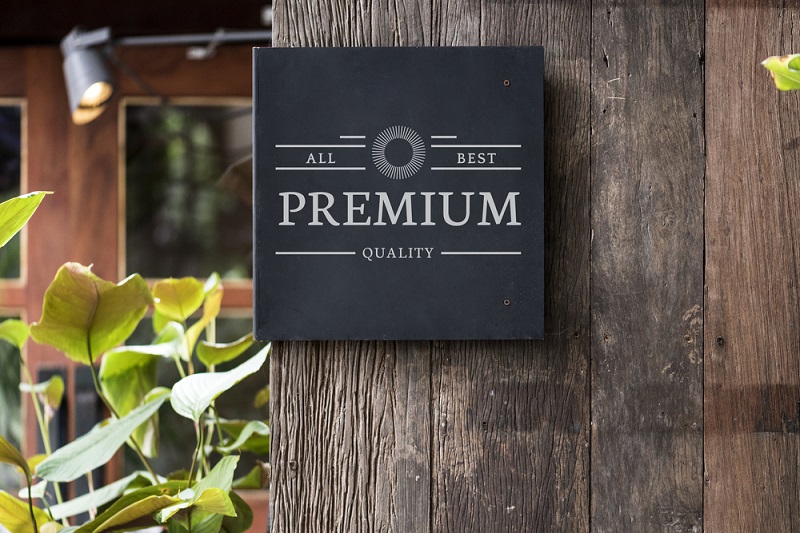 Successful growth of a business depends on many factors and it has become much more detailed than in the past in the current competitive market. Nowadays business owners/managers are looking out for new and different tools and are putting extra-efforts in their marketing strategies just to stand out in the market and grow.
Signage plays a important role in promoting any brand because it will promote the company logo and name and people come into touch with the business by watching signage. Other than establishing effective communication with the potential consumers and adequate advertising of the products and services, good business signage is also the most efficient and cost-effective way of advertising the products and attracting customers.
To put in simple words Signage is an advertising and branding tool that can generate an additional customer base and referrals. Signage can include a lot of information in short such as your brand logo, name, address, motive, products, and services lot more.
You should definitely include signage in your advertising budget so that you can multiply your profits quickly. You can increase your sales numbers by promoting your brand through effective use of signage at a different place of your business.
The reasons why marketing executives are investing in signage because it puts many positive effects on brand marketing. Some important benefits that signage brings to brand marketing is as follows:
Increased brand exposure: The main motive of brand marketing is to increase brand exposure and this is what signage does the same it makes your company stand out from the crowd by increasing your brand exposure. It also brings in new customers.
Differentiation: Signage helps the customers to differentiate in brands of similar products. This creates a unique brand in the eyes of potential customers. But it is important to create a sign that stands out in a crowd.
Affordable: If you think that they are costly afar then you are wrong. You can create signage at very affordable rates with the help of potential signage company. In fact, it is one of the most affordable brand marketing tools that are used for advertising.
Advertisement all the year-round: Once placed the signs at the potential location you don't have to worry unless you want to change your signage. It will stand still 24 hours 365 days in a year without any failure and attract customers. This makes them a worthy investment.
The sky is the limit: Signs are not restricted to letters only you can get as creative as you want to use different symbols, signs figures, cartoons, paintings anything you want in your signs that can attract customers.
Reduced advertising costs: Once made these signage's can be used as long as you want and they attract customers and thus they reduce the cost of overall advertising.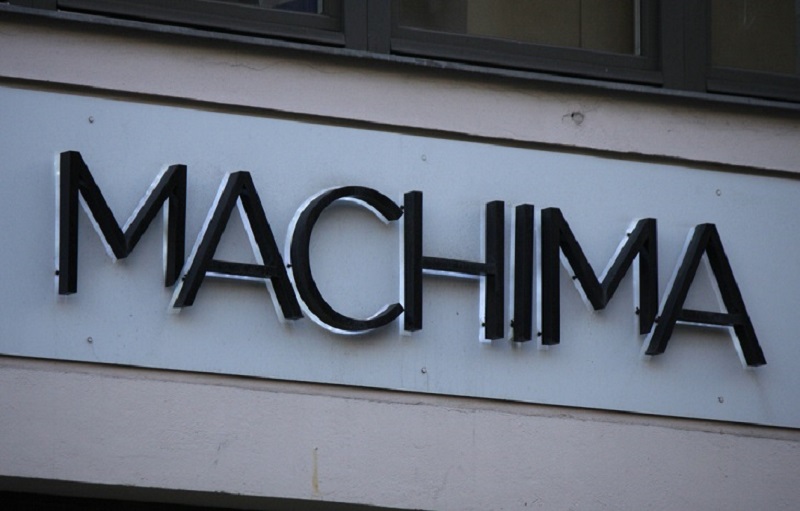 Some Other Benefits of Signage Are:
The buildup of a brand image
Traffic generator
Exposure to new customers
Upholding current customer base
Increase in gross revenues
Communication of your product and services to customers.
It gives an opportunity to find better employees.
Constant advertisement without any break.
Instant generation of local sales.
Conclusion:
With the visible benefits of the signage, it is established that it is just for the business. These signs are important as having a website nowadays. These are just a few examples of how signage helps in developing brand marketing for business. It is simply the best, most effective form of advertising for your marketing therefore if you still don't have signage then get it made today.
Considering Starting Over? What No One Tells You about Changing Careers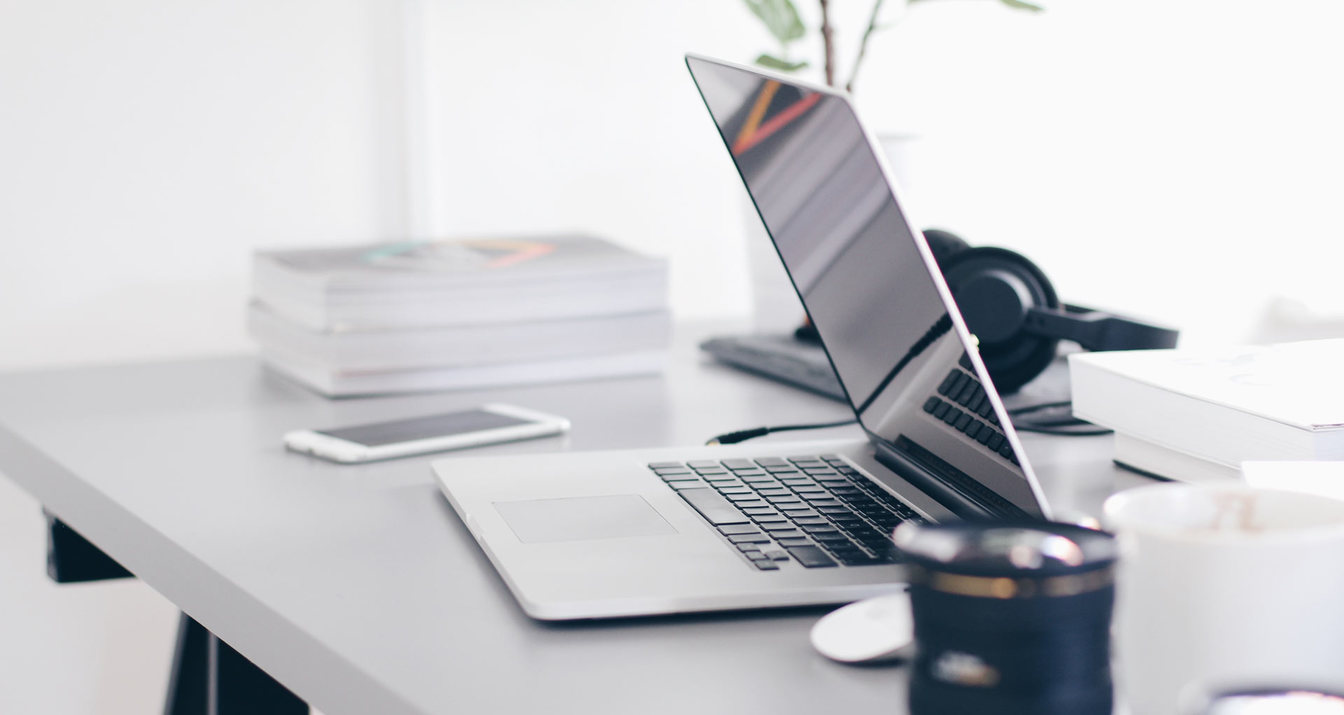 Changing jobs is hard enough, but changing careers? That's a giant leap into unchartered territory.
During my decade-long career in marketing, I've considered doing everything from working in an animal shelter to trying my luck as a professional book reviewer (I haven't ruled out either of those things, yet).
Staying in the same role for more than five years may have once been the norm, but over the past 15-20 years the job market has changed considerably. In fact, research has shown that career changes are happening more than ever before and not just that, but people are significantly happier when they've taken the plunge to pursue their passion.
There are many misconceptions surrounding career change, so what do you need to know to take the next step? Here are some of the things we don't get told often enough when making the decision to follow a new career path.
It's Never Too Late To Change
At the age of 35, former Air Force Officer Eddie Reece returned to graduate school to study community services. Unhappy with the many roles he had taken on throughout his life, he needed a career change and in his mind, it was now or never.
"My main motivation to change careers was that I knew in some way that what I was doing wasn't really me"
Eddie says, "many of my career choices were driven by the desire to make a lot of money… but I would find myself unhappy and want a change."
The myth that changing careers is a luxury reserved only for the younger generations continues to persist, despite little evidence to support it. In fact, a recent article on PayScale suggests that 82% of adults aged 47 and over are successful in their quest to change careers, with 87% saying they were very happy with the new direction.
As we get older, our priorities change and our mindset can shift. Your career goals at age 20 versus when you're 40 are completely different, so it makes sense to consider different career options at different stages of your life.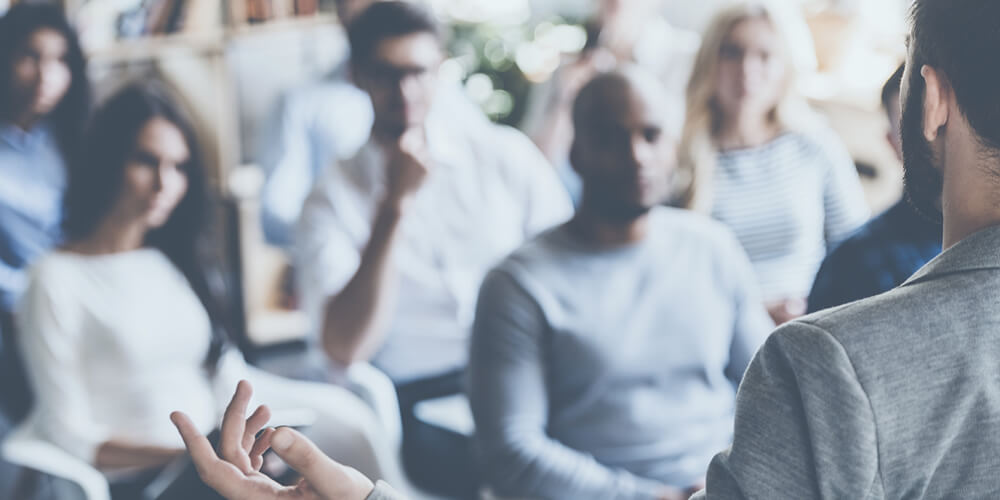 Be Prepared To Learn – A Lot
You may be an expert in your field, having spent years building a reputation and the respect and admiration of your colleagues. But once you switch careers, you may no longer be at the head of every board meeting, so it's important to let go of any ego you may have about your past career and treat this like a new adventure.
There's a steep learning curve involved in transitioning from one career to another, not just in learning new skills, but also the different expectations that come with your new role. There may be aspects that are easier, but some things will also be more challenging. Learning can be a very exciting and rewarding experience, so stay humble and you'll certainly reap the rewards.
Fear Shouldn't Stop You From Doing What You Truly Want To Do
Transitioning into a completely different industry and role can seem frightening, but once you've done it, you'll wonder why you hadn't done it sooner.
"I had to learn what really mattered to me", says Eddie of his career change,
"living my life more authentically and working in a job that truly satisfies me in so many ways are just some of the payoffs of being in a career that fits the person I've become. It's so much easier to go to work, and it doesn't even feel like work."
Your career isn't everything, but being unhappy in your job can affect other areas of your life.
Don't Get Caught Up In All The Advice
Well-meaning friends and family may have plenty of advice to give, but too much advice can make the decision making process more overwhelming. Of course, talking to your loved ones about your dreams is important and it can certainly be nice to hear their input but you also don't want to lose sight of your own goals.
This is also true of those articles that tell you which career is the most stable, or what the happiest jobs are remember that these are often based on various factors that may or may not apply to you. Only you know what will make you happy in the long-term.
If you really want to talk to someone about a career change, make contact with the people who are doing the job you want to do, in the industry you want to work in. Ask them the tough questions and shadow them if you can. The advice they give will provide you with the most crucial information to help you decide if the move is right for you.
Fortunately, career pivots are not only possible, but quite common today. Just ask Eddie: Who has spent the last 25 years working as a psychotherapist; business consultant and writer, while running his own counselling practice helping others live better lives?
"The drive to change careers was an emotional one that came from unresolved emotional issues. Once I worked on those, choosing the right career and staying with it was easy."