Business Journey in a Helicopter: Its Benefits & Advantages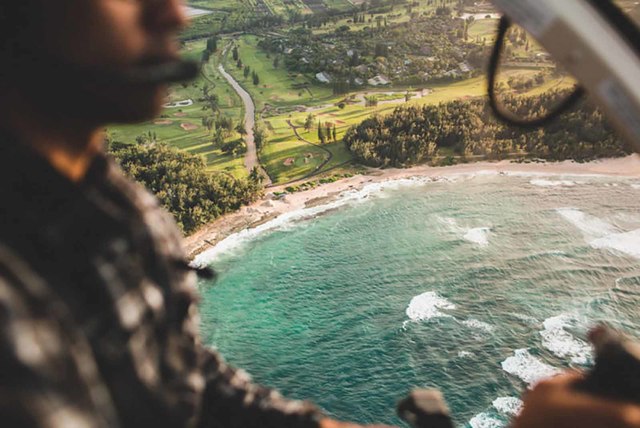 The thing about the majority people chartering a helicopter for a range of purposes has become increasingly admired. It is because flying in a chartered helicopter is chic, fun, exciting and isn't as costly as what many people think. Aside from the experience that you will get by seeing various points of interest from your helicopter travel, many business people are now opting for it because it is efficient, convenient and economical with regards to the budget.
Business travel via helicopter is not just about covering long distances in a short amount of time. At times, it is about arriving at a corporate event a bit quicker and easier. It is why this form of transportation is getting more and more popular because helicopter can also help with travel efficiency even on shorter business trips.
The last thing you want on your business trip is wasting time and being in stressful situations. Untoward incidents and other mishaps are the reason why you should need to know and learn about the benefits and advantages of a chartered helicopter travel. Here are some things to look out.
It Will Save You Time
If there is one thing business people hate it is perhaps wasting a lot of time. Now, when you chartered a helicopter for your business travel. It can make you be able to use your time to maximum effect and improve your productivity.
For instance, flying in a chartered helicopter will prevent you getting stuck in traffic. Traveling to different places in various forms of transport and the usual commercial airplane flights delays. A helicopter is also proven a faster means of travel as it typically flies at the speed of 250 miles per hour at the maximum. What's more, booking a chartered helicopter is easy.
For you to save your precious time, book and inquire for a helicopter flight.
Lessen the Hassle and Travel Stress
I already mentioned that traveling for business can be time-consuming. As it can be time-consuming, it can also be stressful.
For sure, you want yourself and your key business personnel to be stress-free when going for a business event, Stress. After all can hamper productivity and can prevent you and your people from giving excellent business presentations. Avoiding stress in business travels, flying in a helicopter is a good option.
In a chartered helicopter flight, you and your business personnel can avoid long queues and poor customer service associated with commercial airplane flights. Chartered helicopter flight, you can assure that you will get satisfying customer service as they do have luggage handlers who can take care of your things.
In addition to that, there are also luxurious amenities such as free snacks and a private concierge in a chartered helicopter flight.
Saves You a lot of Money
In your usual business travel, you probably book many tickets for a commercial flight for your large business congregation to get to a corporate event. As such, your expenses for a commercial flight can be astronomical. Now, If you want to save money on your total travel cost. Perhaps chartering a helicopter flight is a thrifty way to go.
For instance, a chartered helicopter flight will reduce the need to spend for a hotel accommodation. It will enable your business congregation to return home in the evening because of the convenience of flying in a helicopter. Allowing you and your personnel to have a life and work balance.
Arrive at Your Destination With Style
As what I have said, flying in a helicopter is not only an affordable and less stressful choice. But it will also make you look chic and in style. As such, you will put a good impression on your business partners.
So, the next time you go to business meetings, conferences, and events, make sure to book a helicopter ride in sites like Micro Flite. In this way, you will look luxurious and stylish. You also need not worry about where to park your helicopter because most high-end hotels and stadiums do have a helipad.
Takeaway
Business travels are essential if you want to have more business connections and learning's. As such, it is important that we take it our top priority of how to have a less stressful and affordable business travels. One way to achieve this is to book a chartered helicopter flight. It proves to save you more time, reduce your stress levels and save you more money.