BLACK FRIDAY: Tips to Get the Perfect Purchase
Discover the keys to get the best 'bargains' and do not kid yourself in these sales
Every year there are more stores that target the 'Black Friday', one of the most coveted days in these dates. But these discounts are not only available in physical stores but also online. Thus, hundreds of people wait impatiently in front of their computers at 12 at night to get the best deals.
In this party that comes from the United States discounts on all types of products, from appliances to fashion, even reach 70% . In this way, the ' Black Friday' becomes a key date to advance Christmas shopping and save us a fortune.
Experts predict that this year we Spaniards spend around 133 Euros on these Christmas sales. But, as with all sales, it is important to take advantage of them and not end up spending a lot of money on things that we do not really need. You have to have an eye to find "the great bargain", something that is not so simple. To help you face the 'Black Friday 2017', we have prepared these ten tips for you to get the perfect purchase:
1. Fix the Money that We Can Spend
It is important to take into account the money that we can spend on these purchases. In this way, we will have a maximum budget and avoid spending more than we can afford.
2. List of Products We Need
To make the most of these rebates and make a good purchase it is essential to make a list of what we need to buy.
The 'Black Friday' is a great opportunity to get us things that we really need at a much cheaper price or advance Christmas shopping that if we do not get them now, we will have to do it later.
3. Discounts 'ONLINE'
The stores launch real irrevocable offers through its website. Browse the web and you will find considerably reduced products. In addition, making purchases online will allow you to take your time and think about what you want to buy, without having to face the typical agglomerations of this day.
On Facebook or Twitter, clothing brands publish great offers and there are also stores that are ahead of 'Black Friday'.
4. Caution With Online Purchases
When making purchases over the Internet, it is important to know where we buy. To make sure that the website is reliable you can take a look at the comments of the buyers.
5. Do Not Be Fooled
In the 'Black Friday' many companies take advantage of to get rid of products that have already been stored for some time.
To avoid falling into the trap and make unnecessary things is important to know what products are worth buying and which are not.
6. Original Price VS Reduced
In sales stores are required to keep the original price next to the discount.
7. Returns
In the 'Black Friday' the products maintain their right of return. The return period is usually around 14 days, although it will depend on each store.
Before buying anything, make sure you can return it if it has a factory defect or finally, decide not to keep it.
8. False Sales
There are stores that present products that are not discounted as if they were. Therefore, it is essential that the original price and the discount be included in the product.
9. Demand Your Rights
In sales we buy at a lower cost, but our rights as consumers are identical, so the after-sales service, guarantees and claims must remain unchanged.
10. Buy Basic Clothes
One of the favorite sections for consumers for 'Black Friday' is fashion. Check your wardrobe background and make a list of the basic clothes you need. The 'Black Friday' is the ideal time to renew your wardrobe.
Considering Starting Over? What No One Tells You about Changing Careers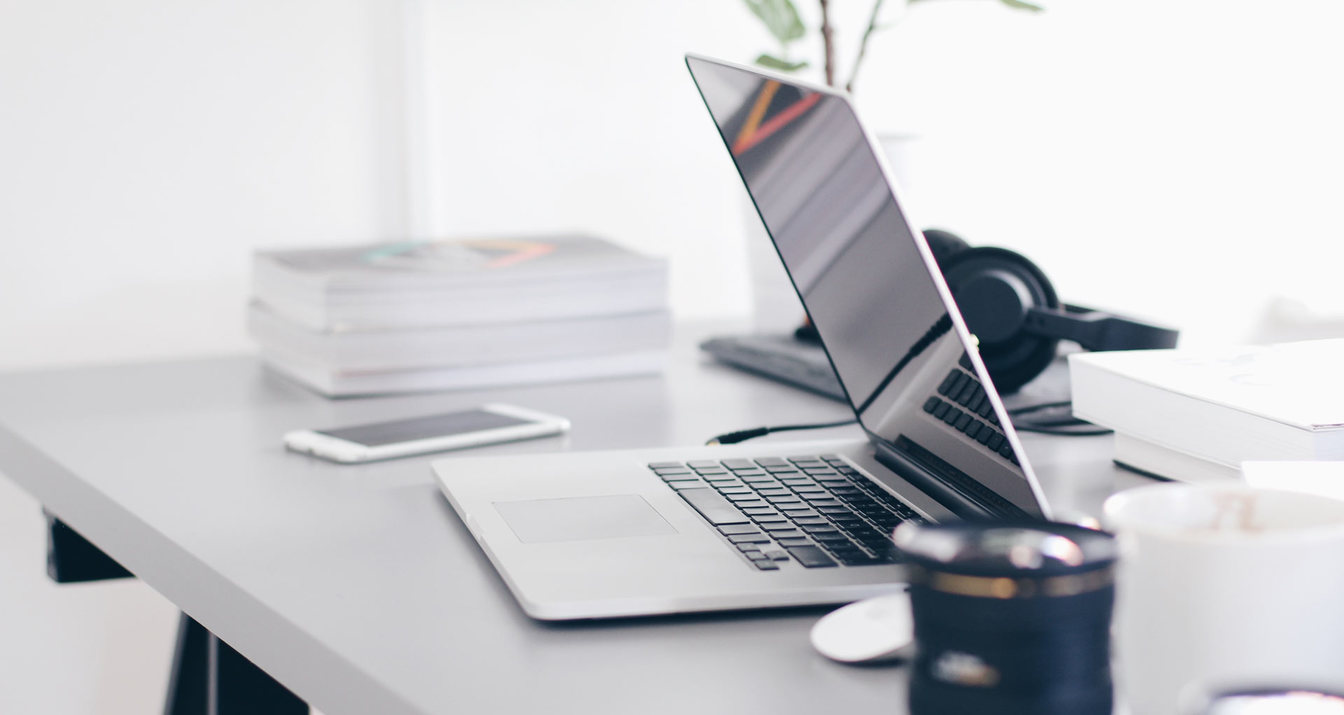 Changing jobs is hard enough, but changing careers? That's a giant leap into unchartered territory.
During my decade-long career in marketing, I've considered doing everything from working in an animal shelter to trying my luck as a professional book reviewer (I haven't ruled out either of those things, yet).
Staying in the same role for more than five years may have once been the norm, but over the past 15-20 years the job market has changed considerably. In fact, research has shown that career changes are happening more than ever before and not just that, but people are significantly happier when they've taken the plunge to pursue their passion.
There are many misconceptions surrounding career change, so what do you need to know to take the next step? Here are some of the things we don't get told often enough when making the decision to follow a new career path.
It's Never Too Late To Change
At the age of 35, former Air Force Officer Eddie Reece returned to graduate school to study community services. Unhappy with the many roles he had taken on throughout his life, he needed a career change and in his mind, it was now or never.
"My main motivation to change careers was that I knew in some way that what I was doing wasn't really me"
Eddie says, "many of my career choices were driven by the desire to make a lot of money… but I would find myself unhappy and want a change."
The myth that changing careers is a luxury reserved only for the younger generations continues to persist, despite little evidence to support it. In fact, a recent article on PayScale suggests that 82% of adults aged 47 and over are successful in their quest to change careers, with 87% saying they were very happy with the new direction.
As we get older, our priorities change and our mindset can shift. Your career goals at age 20 versus when you're 40 are completely different, so it makes sense to consider different career options at different stages of your life.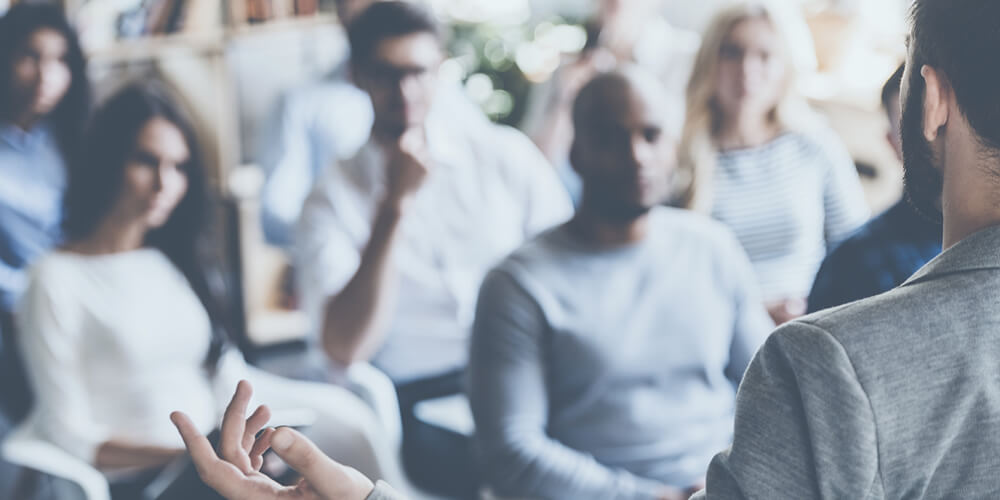 Be Prepared To Learn – A Lot
You may be an expert in your field, having spent years building a reputation and the respect and admiration of your colleagues. But once you switch careers, you may no longer be at the head of every board meeting, so it's important to let go of any ego you may have about your past career and treat this like a new adventure.
There's a steep learning curve involved in transitioning from one career to another, not just in learning new skills, but also the different expectations that come with your new role. There may be aspects that are easier, but some things will also be more challenging. Learning can be a very exciting and rewarding experience, so stay humble and you'll certainly reap the rewards.
Fear Shouldn't Stop You From Doing What You Truly Want To Do
Transitioning into a completely different industry and role can seem frightening, but once you've done it, you'll wonder why you hadn't done it sooner.
"I had to learn what really mattered to me", says Eddie of his career change,
"living my life more authentically and working in a job that truly satisfies me in so many ways are just some of the payoffs of being in a career that fits the person I've become. It's so much easier to go to work, and it doesn't even feel like work."
Your career isn't everything, but being unhappy in your job can affect other areas of your life.
Don't Get Caught Up In All The Advice
Well-meaning friends and family may have plenty of advice to give, but too much advice can make the decision making process more overwhelming. Of course, talking to your loved ones about your dreams is important and it can certainly be nice to hear their input but you also don't want to lose sight of your own goals.
This is also true of those articles that tell you which career is the most stable, or what the happiest jobs are remember that these are often based on various factors that may or may not apply to you. Only you know what will make you happy in the long-term.
If you really want to talk to someone about a career change, make contact with the people who are doing the job you want to do, in the industry you want to work in. Ask them the tough questions and shadow them if you can. The advice they give will provide you with the most crucial information to help you decide if the move is right for you.
Fortunately, career pivots are not only possible, but quite common today. Just ask Eddie: Who has spent the last 25 years working as a psychotherapist; business consultant and writer, while running his own counselling practice helping others live better lives?
"The drive to change careers was an emotional one that came from unresolved emotional issues. Once I worked on those, choosing the right career and staying with it was easy."
Why Do I Need a Financial Advisor?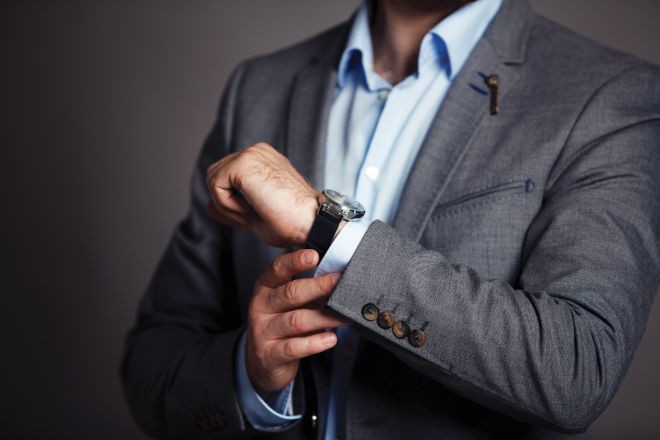 Everyone wants to improve their financial situation. Everyone wants to protect the assets they have and make the most of the opportunities those assets afford them. But in today's economic climate, doing so is more complex than ever before.
That's where financial advisors enter the picture. A financial advisor, such as Oak Street Investments in Denver, is there to help you manage your assets, plan for your future, and live your best life financially.
Read on to learn more about what financial advisors offer and how you might benefit from the services they provide.
Tax Imbalances
If you finish each year owing money to the IRS, you're probably already aware that you need to make some changes in your finances. But if you receive a refund every year, the problem may be going unnoticed. People enjoy getting tax refunds, and its fun to spend your little unexpected surplus on a treat for yourself or your loved ones.
In fact, however, your goal should be to pay exactly the right amount of taxes each year. You don't earn any interest on the balance you overpay to the US government, and if you'd had that money sitting in an account all year, it could have been working for you. So if you're finishing up the fiscal year far off the mark in either direction in terms of your taxes, seek the help of a financial advisor. They can get you back on track.
Understanding your Investments
No matter what you choose to do with your money, understanding your investments is crucial. If you've got money in the stock market, you need to know how to read the trends and trade wisely. If your money is a high interest account, you want to make sure you're getting the greatest possible rate of return.
Working with a financial advisor can make an enormous difference here. Your financial advisor is experienced and knowledgeable when it comes to the area of investments, and they can help you find the right investments for your assets. When it comes to your money, you shouldn't be flying blind. Let a professional help you get the most bang for your buck.
Planning for Retirement
No matter where you are in your career whether you're a few years from retirement or just getting started it's a good idea to be putting money away and to have a plan for the future. When you reach the end of your working years, you want to make sure you have enough saved to continue living comfortably. A financial advisor can help you achieve that goal. Not only that, they can also help you structure your retirement savings so that you might be able to hang up your hat a few years earlier than you'd planned! Getting ready for retirement can be overwhelming, but with a financial planner on your side, you're halfway there.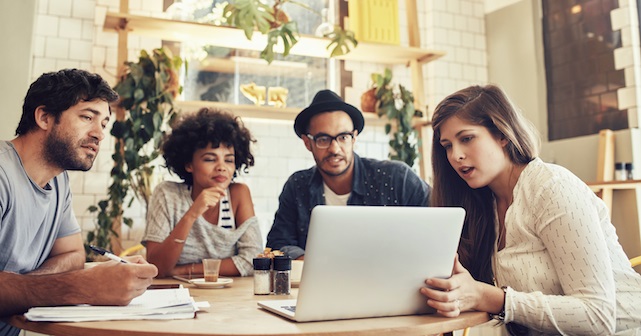 Preparing for Down Markets
You never know when the economy is going to take a turn, and the last thing you want is to be caught unawares. That's where a financial advisor can really help. You need to diversify your assets, ensuring that not all your eggs are in one basket. That way, if something goes wrong, you'll have something to fall back on. Your financial advisor will help you divide your assets wisely and comfortably, and you can rest easy knowing you've got resources should troubled times arise.
Finances are a complicated matter, and it always helps to have someone educated and impartial to help you through the tangle. Reach out to a financial advisor and get started planning for the future you deserve.
Accounting Tools Critical for Business Processes and Procedures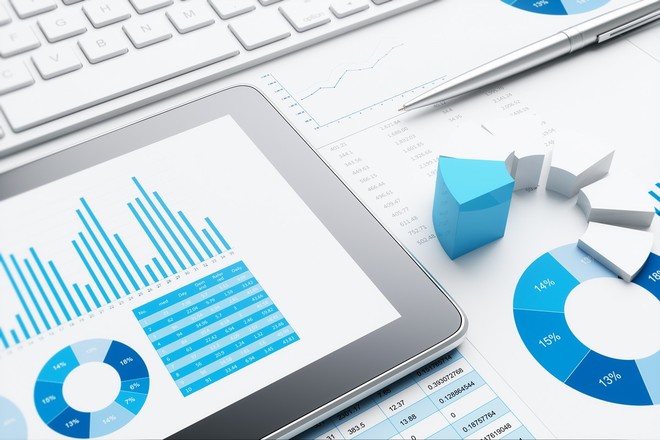 An essential part of the success of any business is accounting – knowing how much money is being expended and how much is coming in. You need to make sure that your business is profitable, that you are bringing in more money than you have to spend to keep things running. But this is a complex question, and often it's not easy to see a clear picture of the answer until well after the fact, when the money has already been lost.
The solution is to make sure your accounting, whether it's done by a department, an individual, or just yourself – is both thorough and accurate. Adopt the following tools and practices to take your business' accounting to the next level and ensure that things are running smoothly.
Establish Budgets and Stick to Them
It's common for businesses to establish annual or semiannual budgets, and doing so is a good idea for a number of reasons. You'll start out the year by planning how much money you intend to put into each of your business' expenses, so it will be easier to keep track of and therefore, not exceed the amount you can afford.
When you build your budget, you should begin by looking at last year's records. How much money did you spend, and how much did you bring in? Use these figures to project what the coming year will look like. Make a list of your business expenses. Can you trim the amount you've been spending in any areas? If so, you'll give yourself the option to devote that money to another area of the business to stimulate growth, or to increase your profit directly.
An enterprise performance management (EPM) system can help you track your budget and ensure you keep to the plan. Living within your budget is a great way to make sure your business performs according to plan.
Utilize Cost Allocation
Cost allocation is a budgeting tool for those aspects of your business that do not have a concrete cost associated with them. Because it is difficult and sometimes impossible, to precisely forecast these costs, cost allocation is a tool that gives you a way to estimate. The ultimate goal of cost allocation is to spread the expense associated with a specific facet of your business appropriately, so the cost is borne in proportion by those departments or individuals who ought to be paying for it.
Track Financial Statements
In order to plan for the upcoming fiscal year, it's important to keep track of how your business performed in the past. You should keep careful track of every financial statement, including – but not limited to – income, cash flows, and tax returns. You can take these papers to a professional accountant to help you analyze your finances, shore up weak spots, and prepare for the coming year. A good accountant, such as Nguyen CPA of Denver, can assist with many different aspects essential to managing the finances of your business:
Tax preparation
Budgeting and financing
Payroll management
Accounts payable
Accounts receivable
And, in many cases, much more.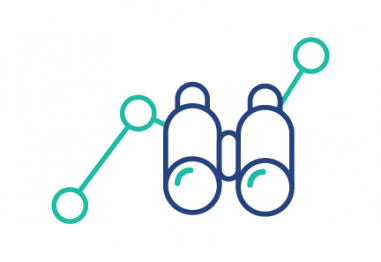 Forecasting
Forecasting is a complex tool, but it can help you predict trends in the market and be prepared for what's next in your industry. You can gain information by reviewing the history of your business itself as well as trends among your target demographic. It's also a good idea to look at how your competitors are doing and compare their performance in the market to your own.
Having your accountant look over your books and make sure everything is in order is critical to the success of any business. Use the tools mentioned here to ensure that your bottom line is always met.