5 Common HR Technology Challenges and How to Overcome Them?, Featured,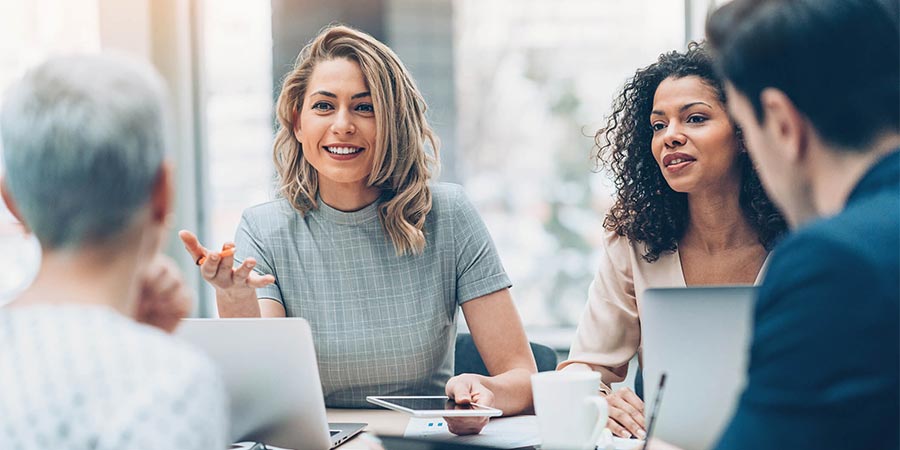 Organizations usually have an HR department in order to ensure there is good communication between the management and the employees. But this is not the only responsibility of an HR department to get involved in they need to process salaries, they need to maintain all the official records and a lot more. It is really tough to manually put salary for those employees who might be 100's in number on an organization where you definitely need payroll software to avoid any kind of havoc. When it comes to HR technology we can't say there is no challenge many will face issues with the HR software and some are discussed here.
Multiple Vendor Management
The team has to use several different HR systems, in order to deal and severe with several vendors. When we contact a third party and then coordinate with them every time they might be some technical problems arise or there might be a notification to be resolved. Most probably if you feel that your system is not retrieving the data or showing some error or it is corrupted it is better for you to contact the support of the technology team who can help you and guide you to fix the errors. This is something different from applicant tracking software, so the HR department should be technically strong to access this data.
Scalability Issues
A company can have many employees but their performance and everything should be monitored properly to give them a hike or do some promotions. Usually, it will be handled by payscale software on many organizations. But for a large organization, it is tough for an HR department to maintain the entire employee's data, and there occurs scalability issues. So for performance measuring metrics you need HR software to help you out and not only that when you need to hire employees and want to understand their performance metrics then you absolutely need an applicant tracking system.
Lack of Tool Knowledge
HR software may be big in many companies and they will be having an internal server within the organization to connect with different people's data. Nowadays handling all those data from home becomes tough. If they have multiple tools within the organization and you don't have the proper training to access those tools they might corrupt the whole content or erase them. Without having technical knowledge on how to use the applicant tracking system and how to access the tool on your devices it will be a big challenge, choose the one that offers cloud-based services and even you can access them simply using mobile phones. All these applications will come with the Payroll software too, so if they do any mistakes on this software then they will be screwed up. Usually, the company that offers this software will give you a demo session on how to use them efficiently.
Employee Life Cycle Management
Think about all the HR documentation and processes associated with employees that are taking place in an organization. They will be having a lot of work to do by conducting interviews to shortlisting profiles, maintaining the employee details, and a lot more. When you do onboarding or off-boarding HR department would be the one who will be involved in the process. Nowadays we are coming out of all the paper-based works and transferring everything to be a digitalized one. On the employee's lifecycle start from applicant tracking software to the tax that might get changed according to the pay scale of the employees it should be noted appropriately. The HR department should have knowledge on how the life cycle of an employee lies in an organization and how they need to guide them ad update all those things to make sure those employees stay in the organization in a most comfortable manner. They need the HR Software to engage smartly in this activity.
Handling Data Storage or Transfer
All the details in an organization are handled in a digital way. Even from Storing employee information to vendor details, the projects, the invoices, salary details all are stored in a system. In an organization handling all those data appropriately with perfect time execution is the toughest one. Obviously, you will be in need of robust HR software solutions where you can store all the data on the cloud and you might be away from a lot of risks. Absolutely it is true when you handle the salary of employees, it is important you have payroll software. As it is cloud storage you can able to access these data from anywhere you are and there will be no kind of data theft will be happening. Some Software really offers a high level of security so no one can hack your systems. The HR department has a certain set of rules and regulations to be followed for appropriate data handling.
Bottom Line
HR department mostly makes use of the Payscale software in order to avoid a lot of mistakes happening in the salary calculation. Apart from that applicant tracking software helps you to identify the exact resource needed for an organization.
Author Bio:
Advika Apte is a serial entrepreneur at Techimply, with writing experience for HR software and Payroll Software in the technology-driven field. She's keen to share her knowledge on a few technology-related topics with readers that can assist any kind of business. Her passion for helping others keeps her motivated.