Top 3 Reasons Why Atlanta is the Next Business Powerhouse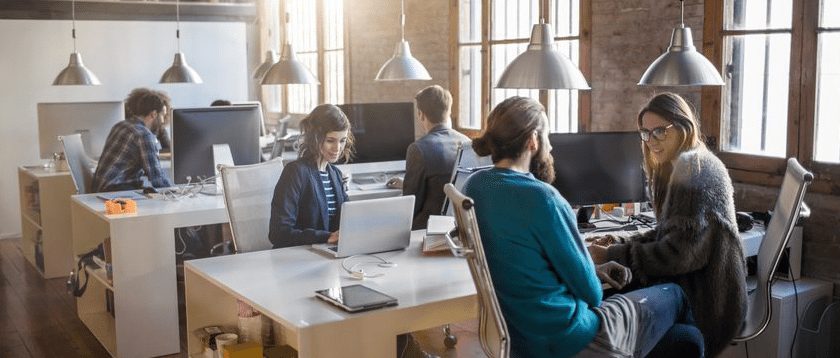 With its business-boosting capacity, Atlanta can quickly become the city that companies can call their home. Reduced regulation, diverse and skilled workforce, and low cost of living have marked Atlanta in the list of world-class business powerhouses.
Porsche, Chick-fil-a, UPS, Home Depot, Delta, and Coca-Cola are all Fortune 500 companies that started and stayed operating in Atlanta.
It's no wonder that office space for lease Atlanta has been a widely-popular keyword search online. And to add to this long list of successful companies, MailChimp, Pandora, Carter's, and Athena Health have set up their shops in the city recently.
So, the million-dollar question is, why did these companies choose Atlanta? To understand these companies' rationale, check out the top three reasons provided below.
Atlanta is business-friendly:
Atlanta is one of the cities with low business operational costs. It also offers incentives for companies that relocate to the city. Among these incentives include site selection assistance, state tax credits, conduit loans, grants, and bonds.
Growing companies love Atlanta because of its strong and steady economic climate and diverse industries ranging from manufacturing, healthcare, financial technology, to life sciences. Even the entertainment industries love thriving in Atlanta. Since 2007, foreign production companies have produced more than 1,000 projects shot in Atlanta. These include X-Men: Apocalypse, Captain America: Civil War, and The Walking Dead.
It's enjoyable to live in Atlanta:
Aside from Fortune 500 companies, another reason why more and more businesses search for office space for lease in Atlanta is the city's lifestyle and activities. Atlanta has temperate weather, with more than 200 sunny days per year.
Sports aficionados will never run out of things to enjoy in the city. The recent Superbowl was even awarded to Atlanta. The 2018 College Football National Championship was held in the city, too. Next year, the NCAA Men's Final Four will be held in the city.
The cost of living is a standout feature among the many reasons to settle in the city. Despite being the ninth-largest metropolitan area in the whole nation, the cost of major expenses like food, clothing, shelter, and gasoline are below the national average.
On top of all these, Atlanta has the highest urban tree canopy percentage in the entire nation. The city is considered beautifully green, making it a perfect place to raise a family while running your business.
The city is future-focused:
In 2015, Atlanta was ranked seventh among the list of Global Cities of the Future. And being the home of AT&T, the city takes advantage of the Internet of Things and other integrating smart technologies developed in the region. With these smart technologies being developed, better infrastructure, traffic management, and quality of life are slowly being achieved in the whole of Atlanta.
AT&T, with its GigaPower project, offers 1 gigabit per second for every home, apartment, and business in different Atlanta communities. Google also chose the city to be one of the first recipients of the Google Fiber services.
If you are 100% convinced that Atlanta is the right city to run your business while raising a family, then it is time to find the best office space. Partner with a service provider that can connect you to property owners in the city. This will help you find available offices for your business.