Advancements In Real Estate Marketing Which Are Helping Businesses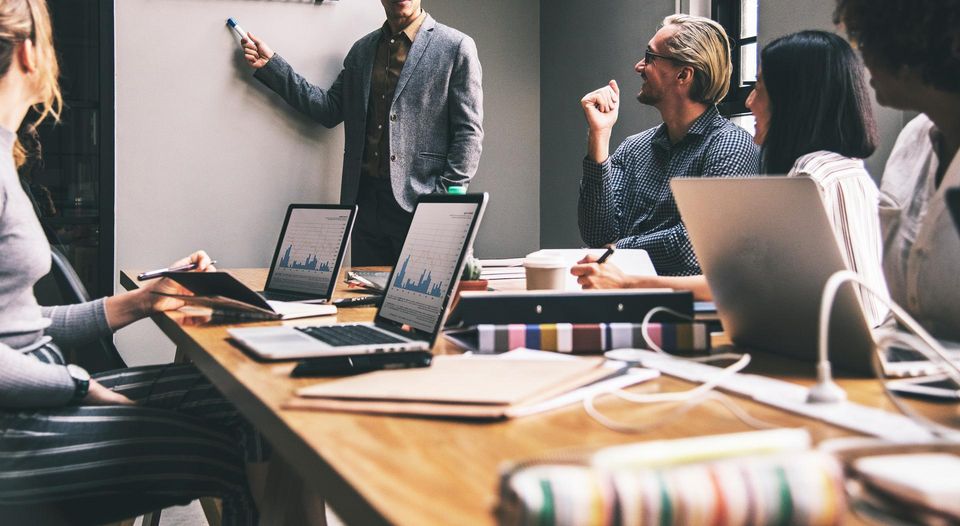 Commercial real estate is undergoing a major shift. Prior to 2020, it had already begun the evolutionary process of revamping its systems and operations to accommodate a new generation of technology innovation, with the watchword "disruption." But due to the COVID-19 pandemic, the sector was compelled to prioritize safety, cleanliness, and facility upkeep at a period of markedly decreased occupancy. This year has been a watershed moment, illustrating the rising demand for technological solutions that answer the need for a more flexible work environment while also increasing productivity and reducing costs via the automation of some processes and the elimination of mistakes.
COVID-19 has helped raise awareness of the critical role technology plays in operations, and has accelerated that disruption. Businesses have pushed the boundaries of available technology, and the extended crisis has emphasized the potential for additional advancement. While significant progress has been made in the industry's embrace of digital technology, a significant gap continues to remain between enthusiasm and implementation. This is largely due to the industry being mired in "greater priorities," with technology businesses often being seen as too fragmented to deliver comprehensive answers. Nonetheless, the task of aligning the technology strategy with the enterprise architecture and the business's strategic goals persists.
Role of Technology in Real Estate
While technology is undoubtedly vital to the commercial real estate market, the industry is divided between leaders and followers. The leaders achieve quick success by implementing well-thought-out and comprehensive technological plans that enable them to instantly begin increasing efficiency and decreasing expenses.
The pioneering organizations recognize that automating certain processes and eliminating human error, can be accomplished through technological solutions. Additionally, these technologies have the potential to revolutionize real estate organizations' capacity to use internal and external data to make more informed investment and operational choices. They will very certainly also help businesses diversify their income sources and mitigate risk. When implemented appropriately, digital solutions may also assist property owners in recovering more swiftly from the COVID-19 outbreak by simplifying and automating their processes and procedures. This will be crucial as businesses adjust to the changing work climate.
According to real estate owners, their key technological goals are to boost operational efficiency and minimize expenditures, as well as to diversify income sources and grow revenue. For instance, increased technological processes and procedures will be critical for a business's portfolio to be more adaptable and create a more user-friendly office environment. Buildings will be scrupulously maintained to give a more personalized experience, including project rooms, flexible meeting rooms, and shared workstations, in addition to social walls, virtual windows, and town hall space. Additionally, by reallocating workers to higher-value jobs, automation helps firms to "do more with less."
The Following is List Advancements in Real Estate Marketing, Which are Helping Businesses Grow
Buying and Selling Platforms: To begin with, considerable improvements will be made to the accessibility and usage of real estate acquisition and sale platforms. The overarching goal is to make real estate acquisition and sale as simple as possible, for the largest possible audience. With easier-to-navigate platforms, more homeowners will be able to rapidly sell their homes, and more home buyers will easily locate what they're looking for; this will result in more market activity and a better experience for all parties. If you're selling a property in 2019, one of these services may allow you to fully avoid hiring an agent.
The Blockchain: Blockchain technology has garnered much attention for its ability to support bitcoin and fix bitcoin loophole. The possibilities are nearly endless; landlords could theoretically utilize the blockchain to sell partial ownership of their homes through tokenization. Buyers and sellers of real estate may execute transactions utilizing comprehensive encryption and built-in validity checks. Even property titles can be more securely and conveniently kept with blockchain ledgers.
Virtual Walkthroughs: While virtual reality has made headlines in almost every business, it may finally take off in real estate in 2019 and beyond. One of the most critical aspects of purchasing or renting a house is inspecting the property from the inside and out—which may be challenging if you're relocating to a faraway location or are otherwise unavailable during standard viewing hours. Virtual reality (VR) has the potential to enable prospective renters and purchasers to walk inside residences prior to making a purchase, and its popularity and use are projected to skyrocket in the coming years. Also, an online video editor may help you in designing your virtual walkthrough without the hassle of setting up a PC for an offline video editor, also if you select the online video editor which provides cloud integration you do not have to worry about your data.
Machine Learning and ROI Calculation: Property investors and brokers must make the most of their time, and new technologies may be able to assist them. Real estate agents will have a better understanding of the ROI of their own (and their customers') transactions as a result of the predominance of big data and machine learning algorithms. For example, real estate agents will be able to forecast more correctly the prices at which properties will sell, the profit their customers will get, and the commissions they will earn. Additionally, these algorithms may be utilized to identify more beneficial real estate transactions, resulting in better-informed investment choices.
Big Data and Personalized Recommendations: While personalization has revolutionized marketing and advertising (as well as a variety of other sectors), it has not yet reached its full potential in the real estate business. While real estate brokers today strive to tailor suggested properties to their customers' preferences and requirements (such as the number of bedrooms and location of the property), big data will enable far more intelligent selections in the future. Under the correct conditions, real estate brokers and/or homebuying platforms will be able to accurately predict what a purchaser desires even if the customer does not express it openly.
Conclusion
While these general patterns serve as a guide for the near future of the real estate industry, it is hard to anticipate how new technologies will develop and how they will affect real estate companies in particular. If you work in the sector or believe that the way property is acquired and sold will need to alter in the next few years, keep an eye out for new ventures. Because they have the potential to fundamentally transform the industry, it is important to watch their progress.