What is the Most Popular Fashion Trend for Women in 2022?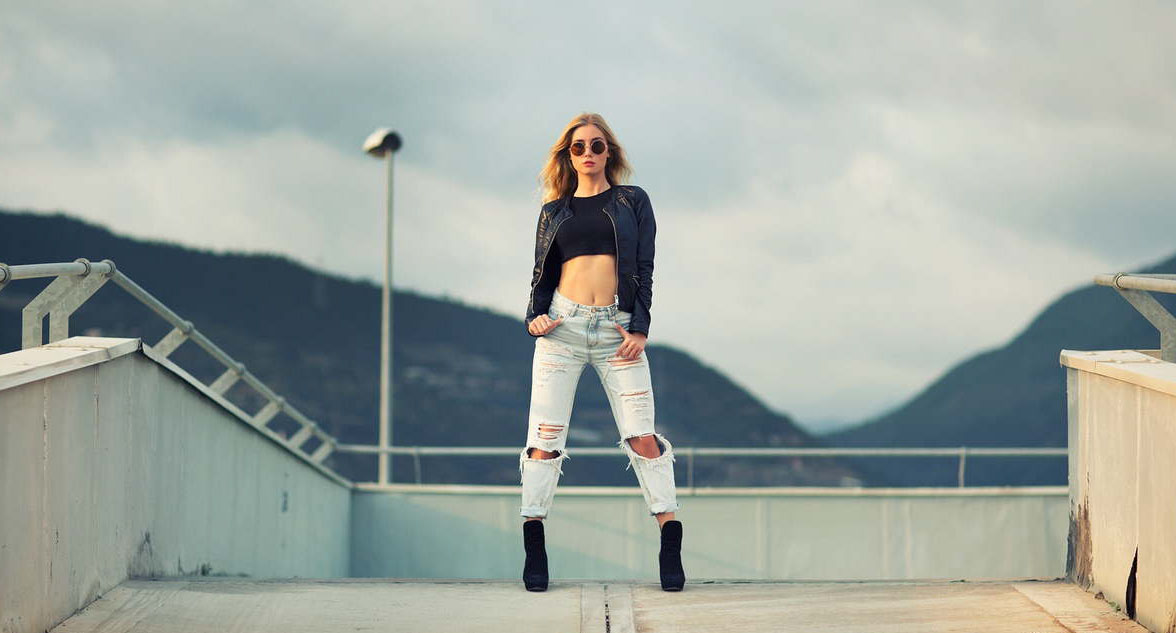 The sound of the ocean waves is calling you to take a deep breath and enjoy the feeling of being light and at ease; Summer is calling you.
Let's pack our jackets and put them back in the closet as we eagerly greet the summer. Summer allows us to create beautiful memories, and we want you to make the most of them by dressing fashionably. We've put together a list of the must-see female fashion trends for 2022 with fashion and beauty in mind. We'll make sure to discuss all the attire that elevates your mood and makes sure you're set for the heating summer.
Let's start reading about gorgeous outfits, starting with the year's hottest color and moving on to the summer's most playful and stylish trends.
Polo Shirts:
If you believe that guys are the only ones who find polo interesting, you haven't seen the fashion trends for 2022. There are specific ways to wear a polo shirt, whether you're styling it formally or casually, for both men and women. For instance, if you're going to work, you could wear jeans, tuck your polo shirt in, and wrap a classy belt to complete your outfit. Adding heels to this look can make you feel more confident.
How would you style a polo shirt during the winter? Well, you may wear a polo shirt throughout the entire year; polos are versatile wear, discarding seasonal constraints. All you have to do is pick the appropriate fabric for the season. For instance, knitted polo shirts are the ideal choice to wear during winter. The hefty knitted polo shirts you select will keep you toasty in the cold. Wearing a knitted polo with jeans and a leather or woven bag will be a smart choice to complete your winter ensemble.
Additionally, how you choose to design it will depend on the occasion. Polos for women are the finest option if you're looking for anything between formal and less formal.
Wide Trouser & Bra:
Although it's a good idea to pack your leather jacket and pants throughout the summer, you shouldn't give up on wearing full-length bottoms altogether. Yes, you are still allowed to put on long, loose pants made from breathable fabrics. Almost any event will be appropriate for summer pants due to their casual shapes. They are an excellent choice for extended car trips or beach days. Not to mention, if you decide to expose some skin this season, a pair of long pants will go well with a summer bra.
Due to their casual shapes, summer pants will work for just about every situation. They are an excellent choice for long road trips or days at the beach. A pair of long pants will also go well with a summer bra if you opt to show some skin this season.
Off the Shoulder Top:
Next, we'll talk about some adorable summer attire. We're discussing a stylish off-shoulder top. They are incredibly fashionable if you wear these adorable off-the-shoulder dresses with shorts or a miniskirt. If you want to wear an off-shoulder shirt to your summer lunches and evening parties, match it with casual pants and complete the look with your preferred sandals. A white-fitting summer mini-dress with a flared skirt is one of the lovely off-shoulder dresses with lacy designs that are also available. Make sure to finish your look with accessories, sandals, a bag, and styled hair. Before heading out for the night, don't forget to get your nails and feet done.
Denim Overall:
You would look cute in denim shorts and jeans, but denim overall is even more attractive. Combining a denim shirt with denim jeans and appropriate accessories is the only way to seem stylish. For instance, you will draw attention if you are wearing white sneakers, flats, a hat, or sunglasses. The best feature of this costume is how simply a single piece can be worn with any t-shirt of your choice.
Additionally, you've probably seen women style their denim overalls with a single strap hanging. This design was created by women who wanted to give their clothing a relaxed, casual appearance. This enhances their personalities as a whole. The easiest way to display the patterns on your graphic t-shirt is to wear it with this one-strap hanging style. Then, simply tie your hair up in a bun or ponytail with a simple accessory for a classic sophisticated look.
Mini Dress with Sneakers or Flats:
What is the best thing about summer, do you know? You don't need to dress in multiple layers to keep your body warm in the summer, although it's quite the opposite direction you need to roll with – less layering. Mini dresses are one of the most convenient and comfortable summer clothing options for beating the heat. Cute tiny dresses paired with simple shoes or sneakers seem to be a put-together option.
They are the only two things you really need to finish your look. Countless different dresses are available from various apparel manufacturers. These outfits are perfect for daytime activities like heading to the beach or going out for lunch add a stylish pendant necklace and a multipurpose white shoulder bag to finish the look.
Long Maxi with One Shoulder & Cut
Cutout dresses, whether they feature an exposed side or an open back, have been popular over the past several summers, especially if the cutouts are made on a long maxi. The good news is that a maxi dress with a one-shoulder cutout is the perfect option for a date night with your significant other or the red carpet. A plain sandal can improve your appearance and give you a carefree, breezy vibe.
For these top-selling items stated above, you must make room in your summer wardrobe with polos for women. Then, when you pair these clothes with the appropriate accessories, get ready to turn heads.